Home
Works
Read. Space, See. Space
Rearranged
Water Script
Projects
Biography
Links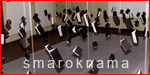 Wakilur Rahman
Christinenstr. 22
10119 Berlin, Germany
Tel. +49 (0)30 - 4494982

Atelier:
Isländische Str. 2B
10439 Berlin, Prenzlauerberg

4/1 Lalmatia Liberty
3/8 Kazi Nazrul Islam Road
Lalmatia, Dhaka, Bangladesh

info@wakil.de
www.wakil-art.de
www.wakil.de

Current activities
Please send a mail to receive information.
1971, 2-piece, each 135,5 x 199,5 cm, stamp print and painting with ink on Chinese paper, 2003


1971 was the year of the Liberation War in Bangladesh. Three million people died and there was a lot of suffering and grief. I wrote down every single day of the wartime and in this way preserve the memory.