Home
Works
Read. Space, See. Space
Rearranged
Water Script
Projects
Biography
Links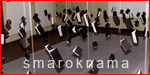 Wakilur Rahman
Christinenstr. 22
10119 Berlin, Germany
Tel. +49 (0)30 - 4494982

Atelier:
Isländische Str. 2B
10439 Berlin, Prenzlauerberg

4/1 Lalmatia Liberty
3/8 Kazi Nazrul Islam Road
Lalmatia, Dhaka, Bangladesh

info@wakil.de
www.wakil-art.de
www.wakil.de

Current activities
Please send a mail to receive information.
Wind and Water, 200 x 140 cm, stamp print and painting with ink on Chinese paper, 2005


Word-Image

If written images are not only read as text but seen and emphasised as colours and forms, then in the eye of the observer the text changes into an image. "Rational reading" shifts to "irrational seeing". Can both forms of perception exist simultaneously? Levels of content and form interact and move closer or recede into the distance alternately. The images' open structures that can be expanded infinitely meet a limited system of characters that in the case of a foreign language again transform into a world of images. Endless subjective associations develop between language and image.