Home
Works
Read. Space, See. Space
Rearranged
Water Script
Projects
Biography
Links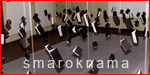 Wakilur Rahman
Christinenstr. 22
10119 Berlin, Germany
Tel. +49 (0)30 - 4494982

Atelier:
Isländische Str. 2B
10439 Berlin, Prenzlauerberg

4/1 Lalmatia Liberty
3/8 Kazi Nazrul Islam Road
Lalmatia, Dhaka, Bangladesh

info@wakil.de
www.wakil-art.de
www.wakil.de

Current activities
Please send a mail to receive information.
Waterscript

Floating Space, 150 x 265 cm, mixed media on canvas, 2003

The land where I was born and grew up is fully determined by rain and rivers. Water is the most powerful element and embodies Bengali life and culture. Only the water from rain and rivers records our history and cultural heritage, our past and future.

My personal experience with rain and running water is a meditative one, sending me into deep reflection and spirituality.